2019 Land Pride APS1548
Call for Price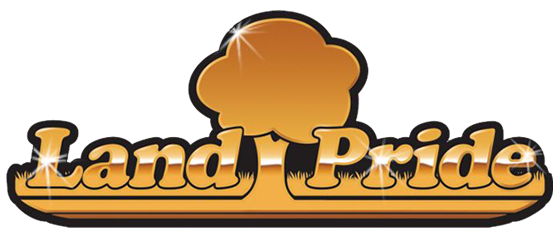 ---
Overview
---
Description
Features
Cat 1 QH: Fits Land Pride Quick Hitch for easy one person hook-up to tractor.
Seeding Width: 48" & 60" seeding width provides capability to maneuver around landscape obstacles and over uneven hilly terrain.
Machine Weight: Heavier unit weight provides for better spike penetration and seed-to-soil contact.
Lift Hooks: Lift hooks mounted on each end of seedbox to attach lift straps or chains for easy loading and unloading.
Water-tight Seedbox: Keeps moisture and rodents out of the seedbox.
Large Seedbox Capacity: One bushel per foot. Keeps filling to a minimum and increases productivity.
Easy Seedbox Clean out: Simply moving the flute lever to the proper position allows for easy clean out and removal of all seeds.
Heavy Duty Hopper Lid with Stay Open Support: Precision fit to keep water and rodents out and HD construction with integral prop support keeps lid from slamming shut in windy conditions.
Seed Splash Guard: Prevents seed from being spilled out between the lid and the box during hopper filling.
Precision Grass Seed Cups: Proven fluted seed cups for highly accurate seed delivery.
Built-in Agitator: Prevents bridging and keeps seed flowing evenly to cups.
Powdered Metal in Fluted Sprockets: Helps dissipate any heat buildup from fluted area and plastic seed cup housing.
Easy Seed Rate Adjustment Capability: Proper seed rate lever positioning is conveniently indicated on the seed rate chart for ease of setting and adjustment with a high level of confidence.
Wind Guarded Seed: Drop Protects seed from blowing away and ensures uniform seed distribution across the full width of the seeder.
Seed Rate Chart: Conveniently positioned as large durable decal under the seed box lid for handy calibration reference.
#40 Roller Chain Drive: Provides for smooth and quiet running with a high degree of reliability and a spring loaded idler keeps the chain properly tensioned.
High and Low Speed Range Settings: A simple and easy repositioning of seed drive sprockets allows for an expanded range of seed drive settings.
Crab Action Spiked Front Rollers: Two 8" diameter front rollers can easily be angled from 0-20 degrees providing for more or less aggressive thatching action or soil cultivation and seedbed preparation.
Spring Mounted Rear Rollers: Full length rear rollers come in a choice of 8" diameter spiked steel or a cast steel and notched packer type roller that are spring loaded for maximum down pressure and seed to soil contact.
Ground Driven Metering: The rear roller serves as the primary seed meter drive providing a very high degree of accuracy, low maintenance costs, and long component life.
Rear Spiked Roller Option: Opens ground surfaces covered with heavy vegetation and/or grasses to allow seed to make contact with the soil. Allows planting over existing grass without killing the grass.
Rear Packer Roller Option: Presses seed into full contact with soil that has been worked into a seed bed.
Mud Scrapers Option: Reduces build-up of mud and debris on rollers when working in wet, sticky, or trashy soil.
Spring loaded chain idler: Spring loaded idler keeps constant pressure on chain so seeding rate is consistent
Specifications
Overall Width: 61 3/8" (1.56 m)
Seeding Width (Broadcast): 52" (1.32 m)
Weight (Approximate Pounds): 700 lb (317.5 kg)
Hitch: Category I Formed A-frame plates; Fits Land Pride Quick Hitch; Category I & II Formed A-frame plates; Fits Land Pride Quick Hitch
Seed Capacity: 1 Bushel (35.2 liters) per Foot (30.5 cm) of seedbox, 4 bu. (141 L)
Number of Seed Cups: 7
Seed Cup Type: Fluted for accurate metering
Seed Cup Door: Four position door for different seed sizes and complete clean out of seed cup
Seed Drop Wind: Guarded
Seed Box: Water tight with paddle type agitating above seed cups
Seed Box Lid: Heavy duty lid with seed splash guard
Seed Cup Settings: Wide range of calibration settings: Weight per acre, per 1000 square feet, per hectare, and per 1000 meters.
Seed Cup Drive: Metering rear roller ground drive with spring loaded #40 roller chain, high/low speed change sprocket, spring tensioned idler & seed drive shut-off pin
Front Rollers: Two 8" (20.3 cm) Diameter spiked rollers capable of angling from 0 to 20 degrees each and mounted on 1" sealed greasable bearings
Rear Roller Option: Straight 8" (20.3 cm) diameter spiked roller Straight 11 9/16" (39.4 cm) diameter cast notched packer rings
Rear Roller Mounting: Spring loaded mounted on 1" (2.5 cm) sealed greasable bearings
Roller Spike Size: 1 1/2" (3.8 cm) x 1/2" (13 mm)
Mud Scrapers Option: Bolt on mud scrapers for front and rear spiked rollers. Bolt on mud scrapers for front spiked rollers & rear packer roller.
Specs
General
Working Width

52 in. (1.32 m)
Width

61 3/8 in. (1.56 m)
Hopper Capacity

1 Bushel (35.2 L) per ft. (30.5 cm)/4 bu. (141 L)
Weight

700 lb. (317.5 kg)
Recommended HP

25-80 HP
Related Products
Call for Price
Call for Price
Call for Price